The Age of Social Video: Social Media Emerges as New Hub for Southeast Asia Video Ads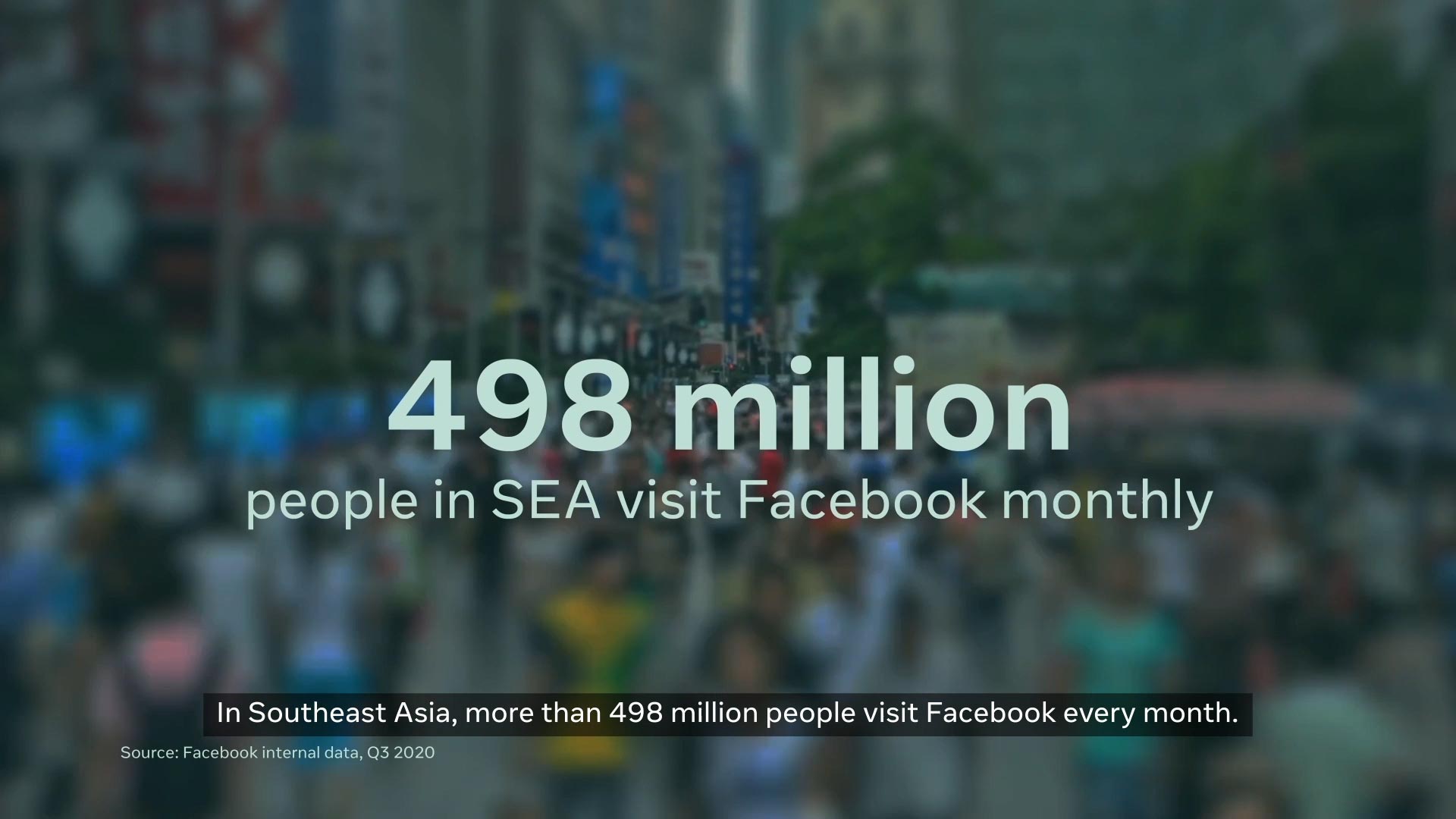 As social media and videos become more intertwined, videos have evolved as a way to socialise and discover new products, providing new challenges and opportunities to businesses.
One million minutes per second. That's how much video content will stream globally by 20211. From movies and TV series to live-stream broadcasts to 15-second pet antics, time spent watching videos has quadrupled in just one year between 2019 and 2020.
In Southeast Asia, videos have become a way of life, more so than in the rest of the world. Social media in the region has emerged as the top channel for discovering and viewing short videos (<1 minute) and medium-length videos (>1 minute and <30 minutes), making social videos an essential element of any company's digital strategy.
With social distancing rules and travel bans this year pushing us to seek new ways to connect, video has emerged as an important tool for daily interactions.
Video is social: Video as a way to connect and share
We're no longer simply viewing videos. It has become a social activity, with people increasingly relying on it to express themselves by creating and uploading videos that can be shared with an audience. Be it through livestreams, interacting with others through Stories, or simply uploading previously recorded footage, video has introduced countless ways to express ourselves to other people.
More importantly, people are turning to video calls to stay connected while apart. Video calling has seen a giant leap among Southeast Asians. Across the region in 2020, 57% have made a video call on mobile, an increase of 5 percentage points from 2019.7 This increase coincided with the rise of virtual watch parties, where people connect to an online room to watch a video (often a movie) together. Such parties have become the new way to socialise, too.
Social is video: Social media as a discovery platform
Social media is now the primary platform where people discover new videos, more so than intentional channels such as video-streaming sites. Almost 8 in 10 Southeast Asians watch videos on social media, a study by GlobalWebIndex found.
Indeed, Southeast Asians discover short and medium-length videos largely through social media. According to analysis by Facebook and Bain & Company, 63% in Southeast Asia say they first discover short videos mainly through social media, with 54% also citing it as their primary source for medium-length videos.
For majority of Southeast Asian respondents, social media is the first point of contact for new short videos (<1 min)

… as well as for new medium-length videos (>1 min to <30 mins)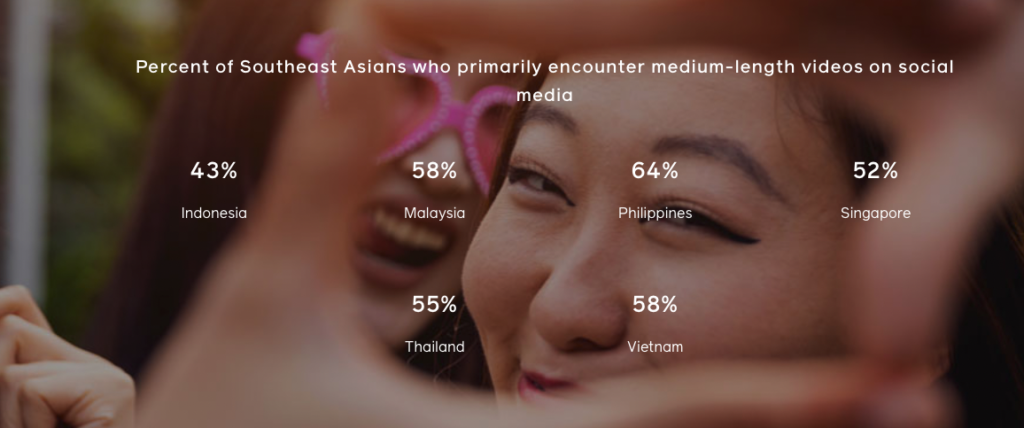 Video is now one of the main ways people connect online, making it crucial to a successful digital marketing strategy.